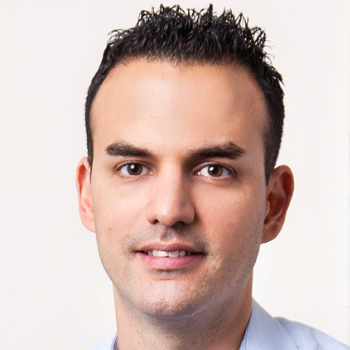 Omry Ben David
General Partner @ Viola Ventures
Omry is a General Partner at Viola Ventures. He joined the fund in 2017 bringing with him 15 years of technology-focused experience across investment banking, startup operations and both institutional and private venture investments. Omry's areas of investment at Viola Ventures include Fintech, Enterprise / SMB Software and Vertical AI.
CAREER HIGHLIGHTS
Omry was a Senior Vice President and East Coast Software Sector Captain at Goldman Sachs in the tech, media and telecom (TMT) investment banking group. Omry joined Goldman Sachs' New York office in 2008 and during his tenure sourced, led and executed 30+ transactions totaling $120bn+ across M&A, equity, debt and institutional technology investments. He also served as the TMT business unit manager (2011-2012) and as the co-head of Columbia University Goldman Sachs recruiting.
Prior to joining Goldman Sachs, Omry led sales, marketing and business development for the connectivity software BU at Jungo Software (acquired by NDS for $108 million in 2006).
Omry was a Captain and Company Commander in an elite combat unit of the Israel Defense Forces (IDF).
Omry holds a B.Sc. in computer science (Magna Cum Laude) and management (Summa Cum Laude) from Tel Aviv University and an MBA (Dean's Honors and Distinction) from Columbia Business School.