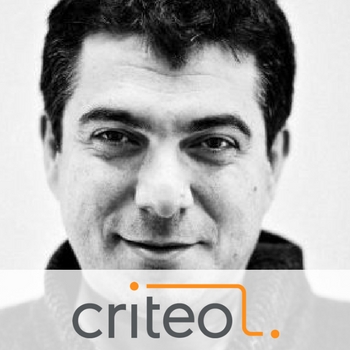 Emin Aliev
Managing Director Russia, CIS & Israel @ Criteo
Criteo is a global leader in commerce marketing. Driving this growth: machine-learning technology, data and performance at scale, and measurable ROI for their clients, as well as the ingenuity and spirit of more than 2,800 employees worldwide.
Criteo was founded in 2005, went public in 2013, and its current market cap is ≈ $2 billion (NASDAQ: CRTO).
Emin is a C-level executive in Russian mobile and digital space who relocated to Russia from the US in 2008 to take advantage of the tremendous opportunities that this market has to offer.