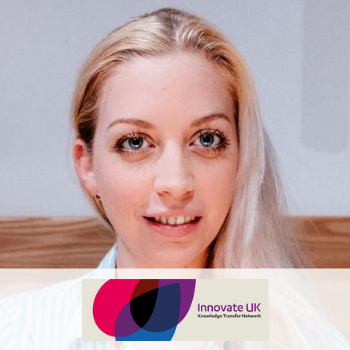 Daisy Chapman-Chamberlain
Rail Knowledge Transfer Manager @ Knowledge Transfer Network (KTN)
Daisy has a passion for transport transformation, accessibility, sustainability and inclusion. She also focuses strongly on Accessible & Inclusive Mobility (AIM), supporting & driving business innovation in AIM across transport modes, and works to enable full inclusion across transport.
Her previous role was as Equality, Diversity and Inclusion Lead for Community Rail Lancashire, where she developed and led several award-winning projects focussed on women and girls in rail, inclusion of LGBT+ communities and those with additional needs and disabilities, which have led to nationally significant programme development within the transport industry, across a range of train operating companies and wider community groups.
Daisy is also a board member for the Association of Community Rail Partnerships and a Northern Power Woman; Future List.