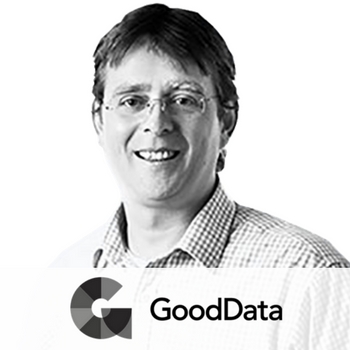 Zdenek Svoboda
Co-Founder & VP of Product @ GoodData
Zdenek owns product at GoodData. He has co-founded the company in 2007. GoodData provides the platform and expertise to drive new sources of revenue with high value, customer-facing analytics. It has raised $101 million so far.
Prior to GoodData Zdenek was driving products at Systinet and NetBeans, technology companies that started in Czech Republic and were acquired by Sun Microsystems and HP.
Zdenek holds Nuclear Physics degree from Czech Technical University in Prague.