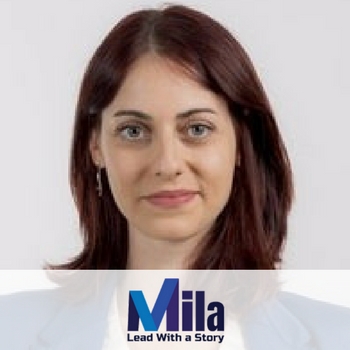 Mila Finkelshtein
Storytelling & Presentation Expert @ Mila – Lead with a story
Mila Finkelshtein is an entrepreneur, corporate storyteller and an expert in message delivery and efficient communication. Mila consults CEOs, executives, and entrepreneurs on content messaging and speech delivery. She articulates her clients' value propositions, develops their positioning strategy, helping them better approach their audience, tell their story and shine.
Previously, Mila held positions in sales management, marketing and business development in the Hi-Tech and financial industries.
Mila works with Future of AI to prepare speakers, panel moderators and MCs.