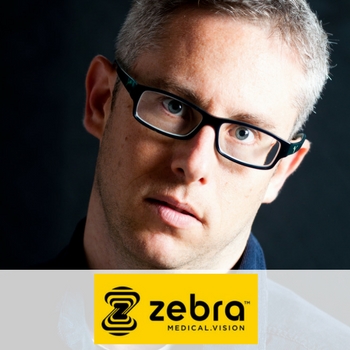 Jonathan Laserson
Lead AI Researcher @ Zebra Medical Vision
Jonathan is an AI strategist, Machine Learning expert (Stanford PhD), and hands on Software Engineer (8200, Google). He's familiar with both startup and corporate environments. He has worked on the full spectrum going from rapid research to production level code.
Zebra Medical Vision is to create the world's largest medical imaging insights platform. It was founded in 2014 and has raised $20 million so far.
Jonathan builds and applies Machine Learning models to many domains, including Computer Vision, Computational Biology, Machine Translation, and Cyber Security. He is particularly excited about tailoring Deep Learning algorithms (i.e. neural networks) to domains with large or unknown complexity. He is well-trained with Big Data, and accustomed to running things on the cloud and on GPUs in order to boost performance.