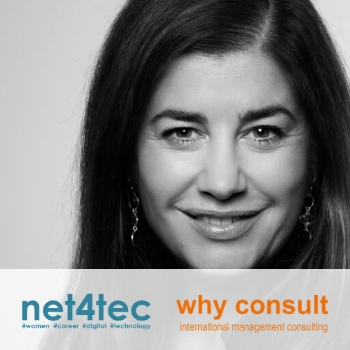 Begonia Merayo
Managing Director @ Why Consult
Managing Director Why Consult, Co-Founder net4tec + Head of the Board Working Moms Munich. After studying in Spain and France Begonia began her career in the brand management of large international corporations on different continents.
Her pioneering spirit of experiencing and developing new things has shaped her career to this day. After 20 years of management experience, she founded Why Consult in 2011. Since then, her expertise in innovation and organizational development, cross-cultural competence and passion for corporate diversity has been key to more innovation and growth.
This year, she was awarded as one of the "Inspiring Fifty" Women in the DACH region, in 2017 by the IHK Munich as a businesswomen Role Model.